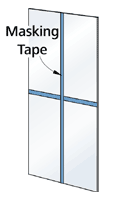 1]

Using a tape width that matches the width of the muntin bars, apply masking tape where you want to locate muntins.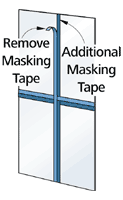 2]

Apply additional strips of masking tape along the edges of the tape applied in the previous step. Then remove the tape from Step 1.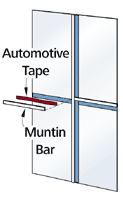 3]

Affix automotive tape to the back of the muntin bars, and apply the muntins where you laid out the locations with tape in the first step.