Friday, January 28th, 2011
If you want to enhance the safety of your home to prevent break-ins, the process can be as simple as upgrading the screws that attach the home's latch and deadbolt strike plates.
To make sure your home is safe, remove the screws that hold those plates in place. If they're short, replace them with 2" or even 3" screws that will penetrate through the door frame and into the studs. That way, even if someone hits the door hard enough to break the door frame, the screws will hold and help prevent entry.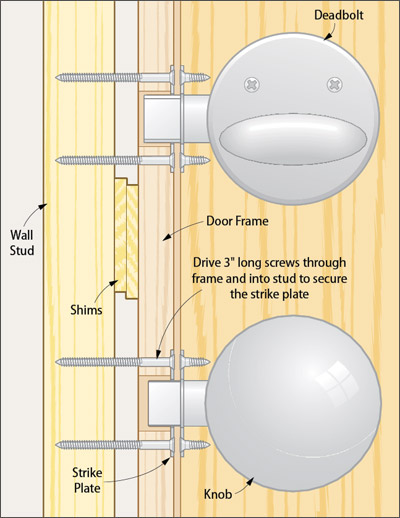 Have a nice weekend,
Wyatt Myers
Online Editor, Workbench