Friday, July 30th, 2010
If you need to fix a crack in a basement wall, the best cement choice for this kind of repair is a mixture called hydraulic cement. It expands as it cures, so it will fill the void and keep water from pushing through (Illustration, below).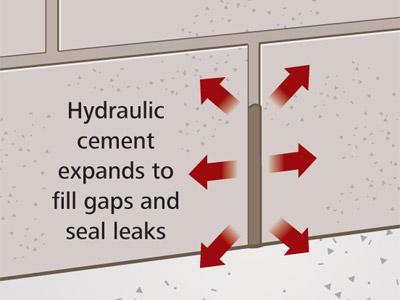 Another nice thing about hydraulic cement is that it can be applied to wet surfaces. That means you can fill the hole even as the leak is occurring.
Hydraulic cement comes as a powder and gets mixed with water (Photo, below). Only mix enough to do the job, as it has a very short working time. From the point you mix it, you'll only have five to 15 minutes to get the cement in place before it hardens.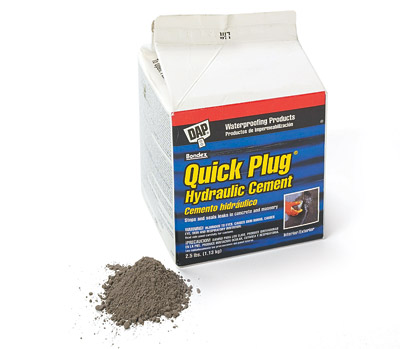 To patch the void, wear rubber gloves and use your hands or a putty knife to pack the cement into the void.
Of course, once you've fixed the immediate problem, you should look outside to determine why water is getting against the foundation in the first place. Make sure there's adequate slope and drainage to keep the water running away from the wall.
Have a nice weekend,
Wyatt Myers
Online Editor, Workbench