Friday, May 28th, 2010
A door opened with too much vigor; a rambunctious child; a frustrated teenager — there are a lot of ways your home's walls can end up with holes in them. But with today's tools and materials, fixing them is easier than ever. In fact, if it's just a small hole (3″ in diameter or less), there's an all-in-one kit that can make it disappear easily. Here, we'll focus on fixing a larger hole, where you'll want to use drywall itself to create the patch.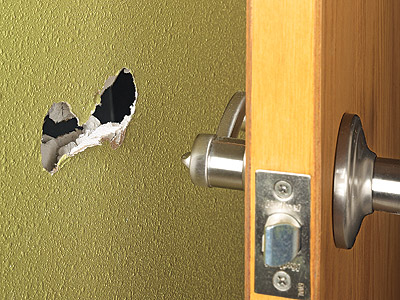 Patch It Up — This technique involves cutting out the damaged part of the wall, making a patch, and then blending it in.
Step 1: Enlarge the opening to make it rectangular with a drywall saw or rotary tool. Measure the opening, and cut a scrap of drywall to fit in it.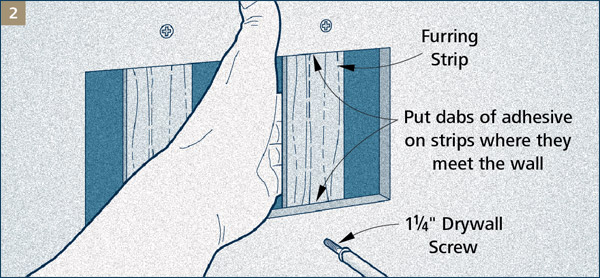 Step 2: Now you need to create a surface for mounting the drywall in the opening. To do this, glue and screw "furring strips" near either side of the opening.
Step 3: When the adhesive dries, position the drywall in the opening, and screw it in place.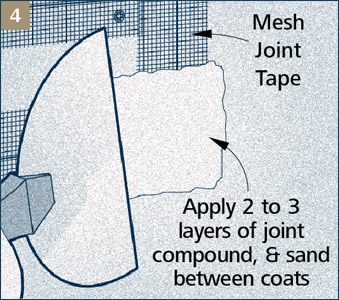 Step 4: Apply joint tape and then joint compound over the patch to finish it.
Have a nice weekend,
Wyatt Myers
Online Editor, Workbench