Friday, April 25th, 2008
Occasionally, I use Plexiglas in my woodworking projects. Although it cuts easily on the table saw, the blade leaves a rough, unfinished edge, not clear like Plexiglas ought to be.
To restore it to its original transparency, I sand the edge smooth and "polish" it with a plumber's torch. The idea is to "brush" the flame quickly across the edge for a few seconds. As it heats, the plastic regains its glass-like appearance. Be careful, though – too much heat will cause it to bubble.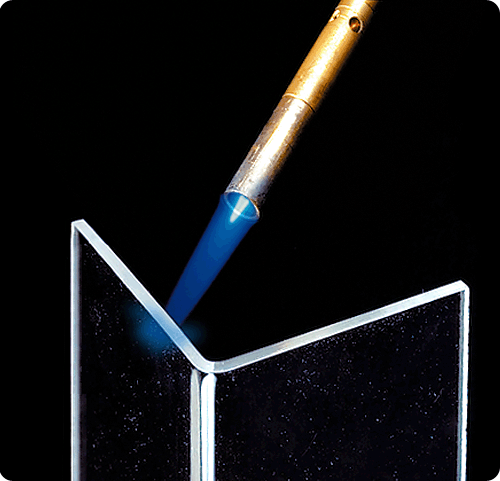 Have a nice weekend,
Wyatt Myers
Online Editor
Workbench Magazine