Friday, January 25th, 2008
When gluing and clamping a cabinet, it's all too easy to rack the corners out of square. To prevent that, clamp a Speed Square in one corner to keep the cabinet square while you clamp it together.
The square is held in place with C-clamps that fit through openings in the square. If necessary, enlarge the openings with a file.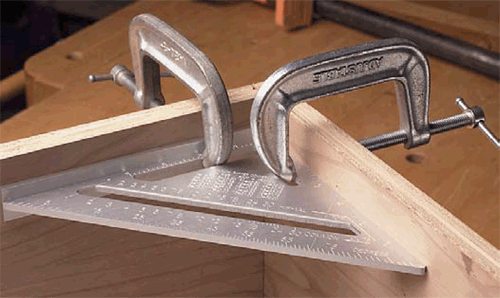 Have a nice weekend,
Wyatt Myers
Online Editor
Workbench Magazine