Friday, June 29th, 2007
Most people think of using pocket screws to join items like cabinet frames and other small assemblies. But they can also be great for joining outdoor project parts made out of thicker stock like cedar 2x4s.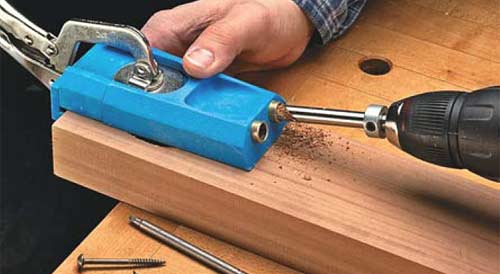 In their standard setup, pocket hole jigs join 3/4″ stock. But most come with a spacer that allows you to drill holes in thicker stock. (Photo, above). This spacer locates the pocket hole so the pocket screw will exit at a point that's centered on the thickness of the workpiece (see Detail, below).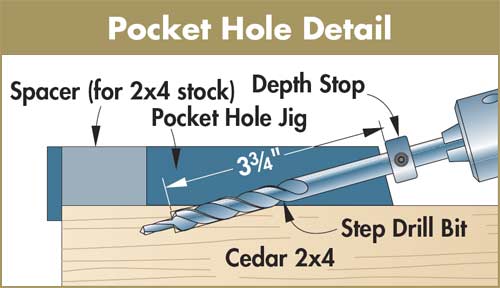 Have a nice weekend,
Wyatt Myers
Online Editor
Workbench Magazine